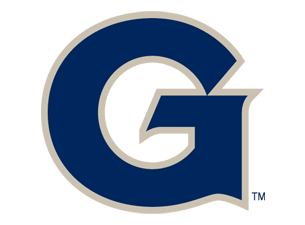 Posted by Matt Norlander

The game isn't until Feb. 26 (Senior Night for Chris Wright, Austin Freeman and Julian Vaughn), but there's already
a lot of controversy surrounding it.
And although this looks mighty unfair, I think it's bloody fantastic, primarily because it adds another layer to the hatred between the fanbases.
Syracuse vs. Georgetown is a top-five rivalry in college basketball, and this is a premier example of why. Syracuse, having loads of alumni based in greater Washington, D.C., almost always has terrific fan support for the Orange's annual trip into the District.
The game is much less of a home feel for Georgetown whenever SU shows up. Understandably, this irks the Hoyas' alumni base. But, hey, don't let SU fans snatch up the tickets, right? Well,
obstructions have been put in place for that.
Now it seems those with power of ticket distribution want to make it as tough and annoying as possible for SU fans to see their team. Look for yourself: it appears individual
game tickets can't be purchased on Ticketmaster.
It's not been an out-and-out cold shoulder, but let's just say some savvy folks in charge of distributing tickets have made it a pain for Orange fans to get ducats. And Georgetown has done what other teams at all levels have: force fans to buy group tickets to make more money and sell more seats for less-desired games.
It's the mask that's donned so Syracuse fans can't just purchase a one-game-only stub for the SU-Georgetown tilt on Feb. 26. Also worth knowing: This is the first scheduled home game against Syracuse on a weekend in five years. Demand: high. Georegetown's options: plentiful. Barring a Hoyas collapse, this will be a tough ticket.
The excellent Orange-flavored blog, Troy Nunes is an Absolute Magician,
has been all over this
for more than a week now, as this has been a smoldering topic since shortly after the new year began.
I spoke with a D.C.-based SU alum who clued me in to how this works. See, every year, Georgetown goes to alumni clubs around the District and disperses tons of tickets for opposing teams' fans to buy. Syracuse was flatly ignored this year. But diligent SU fans,
like the ones behind Otto's Army,
obfuscated this quagmire and found a way to get tickets: make a $25 dollar donation to Georgetown University. Then you get your single-game ticket.
Here's the proof.
Call it a Hoya tax, if you will. It's infuriating for SU faithful, but it's working.The aforementioned alum told me yesterday what the experience was like when she called over the phone to obtain tickets.
"When I called myself the kid was like, 'Yeah, we still have hundreds of tickets. But unless you donate you can't have them.' Obnoxious," she said.
Somehow, this rivalry has gotten not nearly the pub it deserves in the past five years, when both programs have been strong. Things like this keep it as hateful and sinister as any. No matter how Georgetown tries to spin this, it's obvious: The school is doing its best to keep as many Syracuse fans out of the building in seven weeks.
In doing so, the Orange fires appear to have been stoked that much more.