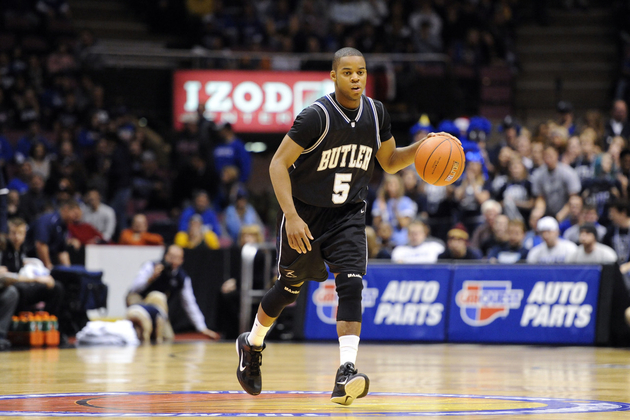 Posted by Eric Angevine

So, Butler's back on top of the Horizon League, though things are hardly as cut-and-dried as they have been in the past.
Milwaukee's defeat of Cleveland State tonight put both teams at 12-5 in the league standings, right alongside the Bulldogs. The Valparaiso Crusaders had a shot at making it a quartet, but fell in ignominious fashion at home, losing by 20 to Illinois-Chicago.
In head-to-head play, Milwaukee owns a season sweep of the Bulldogs and a split with Cleveland State. The Vikings, in turn, went 1-1 with Milwaukee and were swept by Butler.
With one game left in the Horizon League season, each team faces a lower-echelon foe with plenty on the line before the conference tournament begins on March 1. The league's top two finishers get a double-bye in the postseason, and the final game for the auto-bid is played on the home floor of the highest remaining seed on March 8.
Don't look now, but even in a down year, it could be Butler all over again.