The Big 12 Conference tournament came into Wednesday with more storylines than any league besides the Big East. While a few questions were answered, plenty of interesting action remains.
Nebraska and Oklahoma State kicked things off with a back-and-forth battle that ended with the Cowboys on top, 53-52. Nebraska had the ball on the final possession, but Lance Jeter turned it over in the lane and the Cornhuskers didn't get a shot off. In a must-win situation, Colorado overcame a late deficit by going on a 13-3 run to pull out a two-point victory. Alec Burks finished with 29 points, 15 rebounds and six assists.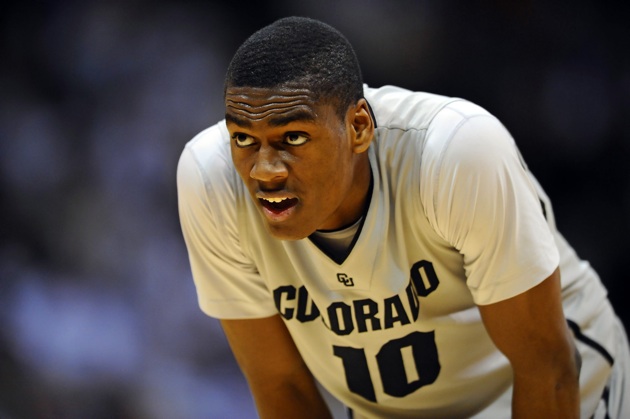 Baylor, playing without a suspended Perry Jones, needed to make a run to the Big 12 title game in order to have a shot at an at-large bid. The Bears were blown out by Oklahoma, 84-67, and will be relegated to the NIT. In the nightcap, Missouri finally found a way to win away from home – but it wasn't easy. Texas Tech went on a 10-2 run to cut the Tigers' lead to two with fewer than two minutes left, but Missouri came up with a couple of clutch defensive plays to escape.
Updated Big 12 tournament bracket
Kansas (1) vs. Oklahoma State (9): When these two teams met in late February, Kansas manhandled the Cowboys, 92-65. Can Oklahoma State hold its own against a hot Kansas team?
Kansas State (4) vs. Colorado (5): A very interesting battle. Kansas State has won six in a row, while Colorado could lock up an NCAA tournament bid if it can pull out a win here. The Buffaloes won the first two meetings, by a combined 10 points. In fact, Colorado was the last team to beat the Wildcats, on Feb. 12.
Texas (2) vs. Oklahoma (10): Baylor's size and length would have given Texas problems. Instead, the Longhorns get a Sooners team that lost eight in a row before winning their last two games.
Texas A&M (3) vs. Missouri (6): Quite the contrast of styles. Missouri likes to get out and run, while A&M would prefer a half-court setting. The two teams participated in a three-overtime classic back in January, with the Aggies pulling out a 91-89 victory. It will be fun to see which team can pick up some momentum heading into the Big Dance.
Photo: US Presswire
Posted by Jeff Borzello