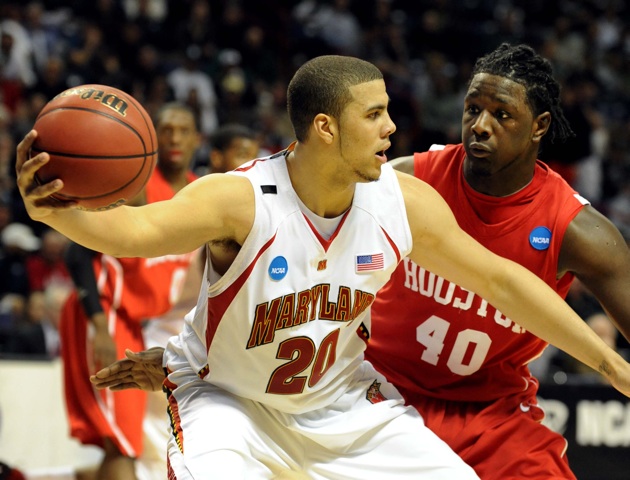 Posted by Jeff Borzello
Maryland's Jordan Williams was one of the best big men in the country this season, despite not receiving much national attention.
Williams is hoping NBA scouts noticed, as the 6-foot-10 sophomore entered his name into the draft pool on Tuesday. He will not hire an agent and could return to College Park for his junior season.
Williams averaged 16.9 points and 11.8 rebounds this season, notching 25 double-doubles for the 19-14 Terrapins.
Although he put up gaudy numbers this season, Williams is not projected in most mock drafts.
Without him, Gary Williams will be faced with another rebuilding task. Three of Maryland's top five scorers – guards Adrian Bowie and Cliff Tucker, and forward Dino Gregory – were seniors this year, and Williams was the team's top scorer and rebounder.
Terrell Stoglin came on strong down the stretch, and Sean Mosley and Pe'Shon Howard showed punch on the perimeter. The Terrapins could struggle on the inside, though. James Padgett has been a disappointment so far, and only one frontcourt player (Martin Breunig) is coming into the fold. Expect newcomer Nick Faust to lead the team in scoring if Williams keeps his name in the draft.
It could be another down year for Gary Williams – will his seat start feeling warmer?
Photo: US Presswire