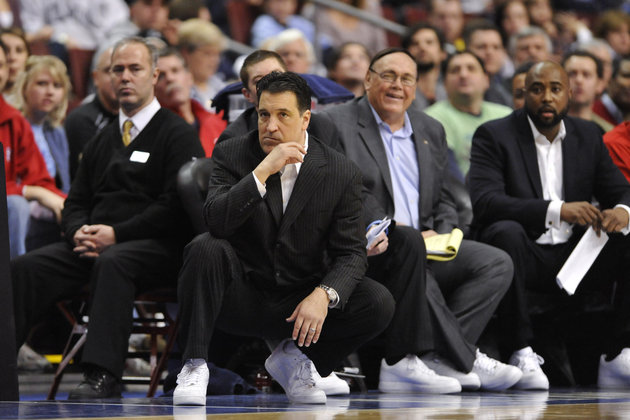 By Gary Parrish and Jeff Goodman
Remember that highly ranked recruiting class that had St. John's fans excited?
It's the same class that now has the same fans disappointed.
Class of 2011 signees Amir Garrett, Jakarr Sampson and Norvel Pelle have all been declared ineligible by the NCAA, St. John's confirmed Thursday. The school is still hoping to get the talented trio through the NCAA Clearinghouse in time for the second semester, but it remains undetermined whether that'll actually happen. Meantime, a source told CBSSports.com on Thursday that Sampson, a 6-foot-7 wing, might now elect to return to where he played last season -- Brewster Academy.
Sampson and Garrett were both ranked in the Top 100 of CBSSports.com's Class of 2011 rankings.
Sampson was No. 55. Garrett was No. 89.
Photo: US PRESSWIRE