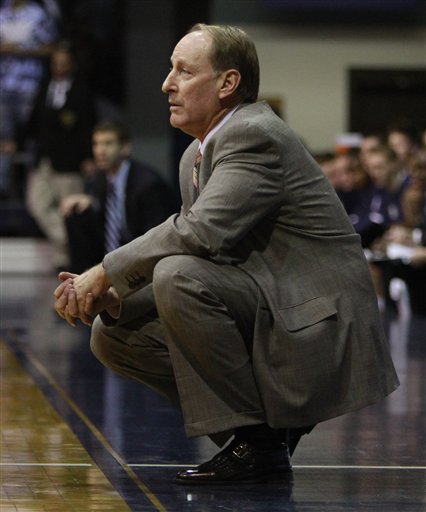 By Gary Parrish
Imagine how tough it is to have one parent diagnosed with cancer.
Now imagine having two.
That's the position Baylor coach Scott Drew and Valparaiso coach Bryce Drew are in now that their father (Homer Drew) and mother (Janet Drew) have both been diagnosed with cancer. The news broke when former Valpo guard
Brandon Wood tweeted
about it Tuesday. Scott Drew then confirmed the news via text message to CBSSports.com. The types of cancers Homer and Janet Drew have remain unclear, but a source close to the family said Homer Drew's was "caught early." That's a bright spot in a bad story.
Homer Drew coached Valpo for 22 seasons.
He retired in May.
Photo: AP